Refashioning men's tee's is one of my favorite things to try. Admittedly, sometimes it doesn't always work out.
But this one did!
To start, I bought this men's shirt for $5 because I loved the color!
And for $5, even a refashion fail wasn't that bad.
I began by taking in the sides to fit.
Then, I unpicked the pocket and used it to cut a new pocket out of different fabric.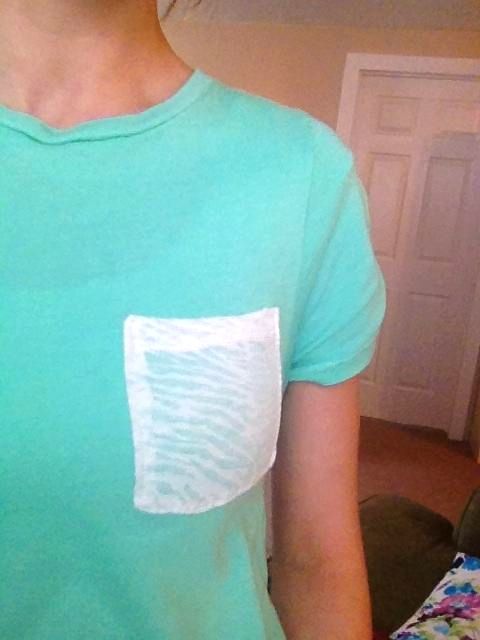 Then, because I hate hemming sleeves, I decided to ruche them instead.
Then, I cut and sewed a new, rounded hem at the bottom.
Ta-da!