These are my husband's favorite cookies. And they are quite possibly my favorite cookies.
In fact, they may be the instant favorite cookie of anyone who tries them.
Serious.
They are soft, and yummy, and MADE OF FUNFETTI. So here you go: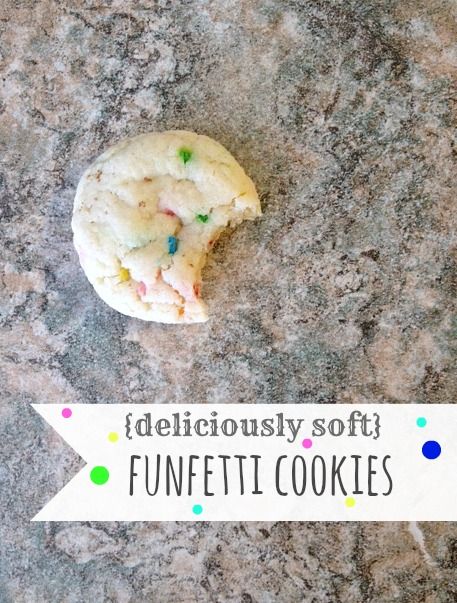 Ingredients:
1 funfetti cake mix
1 egg
1/4 cup vegetable oil
1/4 cup water
Just under 1/4 cup flour
Before you start, preheat your oven to 350 degrees. Then, put all your ingredients into a bowl and mix them up with a fork.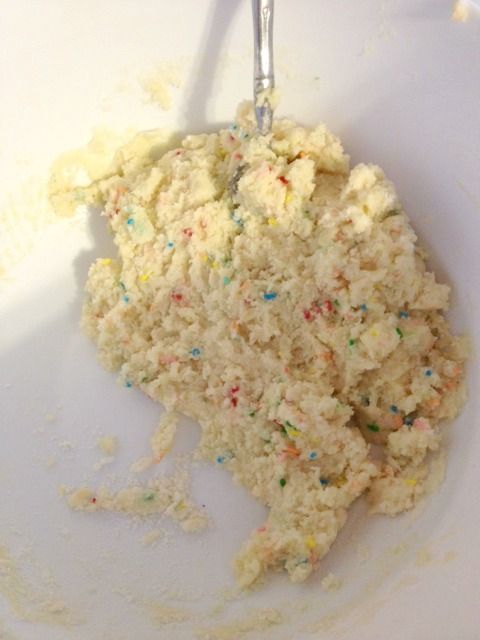 Roll up your funfetti dough into balls and place them on a cookie sheet.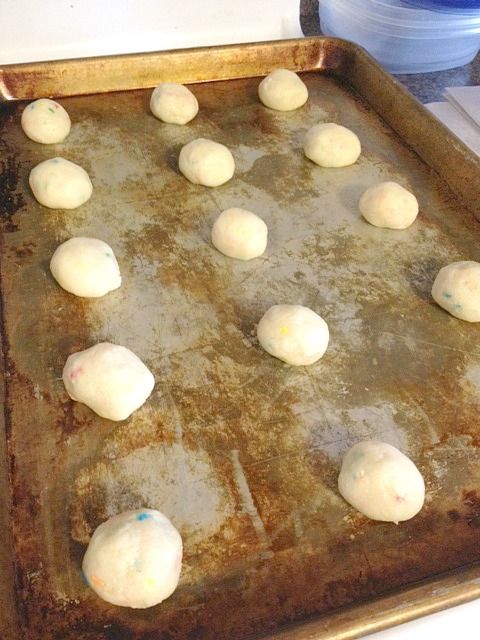 Cook them for 8-10 minutes. 8 minutes if you love soft cookies like I do.
Let them cool a little, then place them on cooling racks.
Lastly, eat them.
{but not too many.}
{which is not easy to do.}